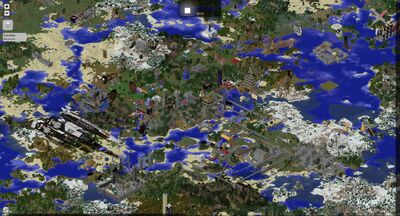 In Episode 443, Zack revealed that the Scottland server, Nova Scottia server, and others now run Dynmap plugins. Dynmap allows anybody to see a real-time map of Scottland and the locations of players. You can see this map at http://map.scottlandminecraft.com.
The current version of Dynmap is an in-browser map, like Google Maps, of your Minecraft world. It updates the map in realtime while you have your browser opened and shows the current players, regions. It also allows viewers of the map to chat from within their browser with players in-game, although Zack has disabled this on the Scottland Dynmap.
---
Features:
Configurable maps of different types
Configurable color-schemes.
Realtime players (with portraits) on map
Mark places that will show on the map.
Two-way chatting through web and Minecraft.
Time on map
Weather on map
Supported browsers:
Firefox
Google Chrome
Opera
Internet explorer
Safari
Any older internet browsers may not work, if this is the case upgrade to the latest browser.
Dynmap also includes Add-ons which can be downloaded.
Other Dynmap Pictures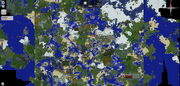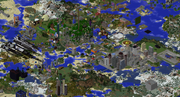 Community content is available under
CC-BY-SA
unless otherwise noted.