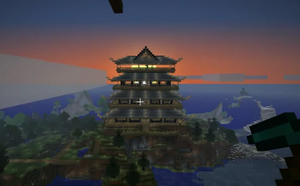 Zack Scott first uploaded the Scottland map for his viewers to download on Episode 200 of his Minecraft series. He gave both the Episode 75 map (from his April Fool's episode) and the Episode 200 map downloads. This allowed his viewers to explore the many structures of Scottland in their own leisure. On Episode 300, Zack uploaded the maps from Episodes 260 and 300. The latest map download is Episode 600. (750 coming soon) Zack Scott has also given the original Scottland seed, which is 3703222169773412043.If the seed doen't work then your minecraft is to updated because i don't update much.
Episode downloads happen at the following episodes:
Episode 75
Episode 200
Episode 300
Episode 400
Episode 500
Episode 600
Episode 750
Episode 800
Episode 900
The maps can all be downloaded here:
Community content is available under
CC-BY-SA
unless otherwise noted.