Nether Village (Red River Frontier Settlement)



Status:

In Ruins

Coordinates:

X:-700,Y:63,Z:-137

First Appearance:

Builders:
The Red River Frontier Settlement is a village in the Nether created by Brett, Adam, John, and Ashley. First appears in Episode 320 - Nether Village. It is the only village of its kind in Scottland.
It has the feel of the real-world due to the water, grass, and buildings. Ashley has cheated water and grass into the village in order for the settlement to survive. In one of the episodes, Ashley stated that they were planning on adding blue sky in order to make it feel more like the real world. However, the village has not been seen since Episode 321 - Christmas Season. Ghasts are now roaming and the village could be in danger.
In Episode 368 - Return to Red River, the village was devastated by Blazes that escaped the Blaze House.
Minecraft: The Walking Dead
The Walking Dead
is an American
post-apocalyptic
horror television series developed for television by
Frank Darabont
and based on the ongoing comic book series also entitled
The Walking Dead
.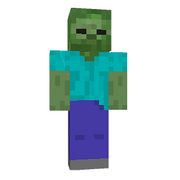 It was in the Nether village that evilmacaroon spawned about 100 zombies, causing everyone in the vicinity to defend themselves. As quoted by Mac after spawning the zombies "It's just like The Walking Dead." The incident happened in Episode 321 - Christmas Season and was also uploaded as a LOL Replay entitled "Minecraft Walking Dead".
"I wanna be Shane" -Brettcm82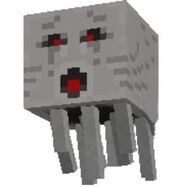 Community content is available under
CC-BY-SA
unless otherwise noted.