NescobarALopLop



Name

Rozz

Gender

Male

Status

Gone For Good

First Appearance

Episode 8 - Forest Fire!
NescobarALopLop (aka Rozz) was one of the very first players to join Scottland. Rozz is known for living in Detroit, having a speedo Minecraft skin, and having a deep, sexy voice, that even the straightest of men will say is sexy.
His most famous creation was the giant wooden bridge that leads from the Scott Mining Corporate Headquarters to his own area in Scottland. This bridge was blown up by Mac.
Mac was supposed to marry Rozz in a church created by MolotovMilkshake, but for unknown reasons, Rozz disappeared from Scottland. The latest news of Rozz involved him moving in with the Scott's for a short time before returning to Detroit. Zack explained in at least a few videos that they parted for personal reasons, but viewers continue to inquire into his whereabouts.
He has a grave in the Scottland Cemetary that reads "Where's Rozz?", which is a reference to the comments on Zack Scott's Minecraft videos asking where Rozz went. Rozz has a games channel called RozzGaming, but he has not posted any new videos since his mysterious disappearance. The last known activity on his channel was a bulletin posted saying "Believe everything you hear on the internet."
He has been considered dead by most viewers, although Zack has said this is untrue. It says in the Cobble Bitch that he died of an OD. Rozz was last seen in ZackScottFunClub's newest mail opening video. It is important to note that this was filmed before he moved back to Michigan.
In Episode 157 - Happy Birthday Rozz! , Zack, Ashley and Mac give him a giant birthday cake that had been constructed for his 20th birthday.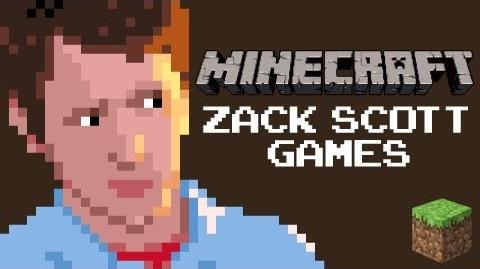 Episode 192 - Capture the Flag (Wool)
is Rozz's last known sighting in a Minecraft video.
For more information, refer to Zack Scott's comment on this page below.
In his grave in the Scottland Cemetary, instead of a chest there is a path that leads to the house of Oli, one of Scottland's newest players. Mysterious!!!
Sightings
Community content is available under
CC-BY-SA
unless otherwise noted.