Mytitans



Name

Clark

Gender

Male

Status

Active

First Appearance

Episode 14 - Ashley's Tour
mytitans (aka Clark) was one of the earliest players of Scottland. His first appearance was in "Episode 14 - Ashley's Tour". Some of his well known creations were his C Company Castle and his house (which was featured in many episodes).
Clark and Zack Scott left "gifts" at their respective houses, which were always featured in at least one episode. Some of Clark's notable gifts to Zack were dozens of boats, mushrooms, and a coral reef. Likewise, some of Zack's notable gifts were the large water dam, Minecarts and Torches.
Clark was also known for having a review channel named "ClarkMasturbates". According to Clark in Episode 155, he used a time machine to go back and prevent it from being created.
Quotes
"There's no such thing as a bad sandwich, there's only sandwiches that are better than others. That's it."
"What's up party people?"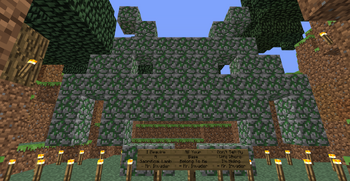 Links
Community content is available under
CC-BY-SA
unless otherwise noted.