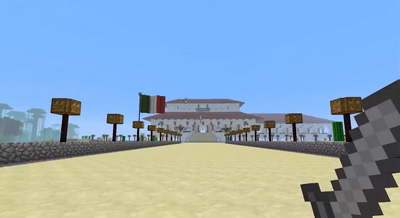 Macsico is a brand new server that first appeared in Episode 615. Macsico is a brand new server, taking place mostly in the desert and having a "Mexico" type theme to it. Along with it, our friendly neighborhood Evilmacaroon has a shitty new skin, sporting off a queer moustache.
The name Macsico is a pun on the well-known country named Mexico.
All members of the Macsican server are accepted via email and due by Wednesday, October 10, when the contest was announced. Many future members (or to not be) are very excited about the event as they might be in the MacCraft series. Others are huge fans of Mac, and some are simply fucktards. The general rules of Macsico is to not build near spawn, but the rules may have changed after Mac whitelisted people. The process of accepting people is purely upon opininated guesswork, and not a vote. The legitimacy of the person's creation is solely based on the Scottland members' take on the project.
The server is whitelisted, so don't think many of you FUCKTARDS will get in. Also, THIS IS A FUCKTARD FREE SERVER.
On the video in which Mac explains the rules of the acceptances and the process of recruiting people, she specifically said to post information and emails in a PM, but some fucktards did it in the comment section.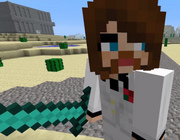 Community content is available under
CC-BY-SA
unless otherwise noted.