Nether Portal to a New Village is the 433rd episode of ZackScott's Minecraft series and the 33rd episode of Season 3. It was released on March 28, 2012.
Summary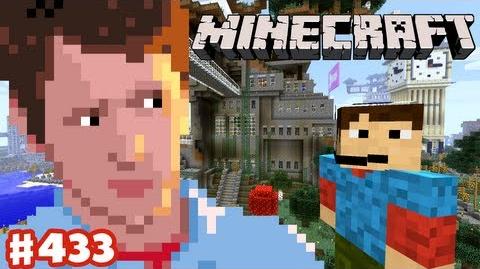 Zack and Adam establish a Nether Portal from the Nether to Brambleberry Village in Nova Scottia. Mac was also in the episode. Zack claimed to be the protector and escort of Adam to the Nether Portal sight. Near the end of the video, we get to see a NPC Village with new components added by Adam and Brett. The Village includes an Animal Pen, Farm and much more.
This episode was more or less a small adventure through the Nether from the Main Nether Portal in Nova Scottia to the New Village.
WolfSorrow brought Birch Sapplings and Mac brought Pine Sappling. Adam and Brett demonstrated the new wood type from different trees.
During the video Adam discusses plans on making a path in the Nether to reduce the distant from the Nova Scottia Submarine to the village. Since the episode this path has been more or less established and is used frequently by players on Nova Scottia.
Trivia
Prev Ep (I Suck at Jumping) | Next Ep (Trololand)