Magic Updates and Planning is the 381st episode of ZackScott's Minecraft series and 181st episode of Season 2. It was released on February 4, 2012. It covered many updates to the School of Magic and also showcased his new storage area in Nova Scottia. The episode was filmed with Mac with Zack in his home. It was noted that Mac tried to spray silly string on him in the process of recording the Minecraft episode.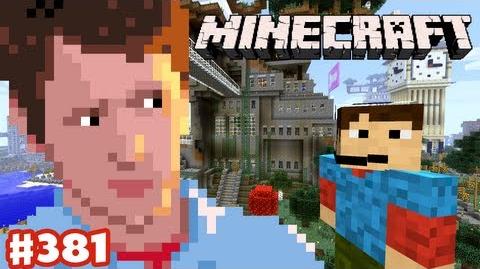 Summary
The episode spanned at least 18 minutes and covered many important missions carried out in both Scottland, Nova Scottia, and his Single Player World. Zack started out by showcasing the progress of the School of Magic . He was joined by sicknessxo on the site and toured the new classrooms. Zack soon left Scottland, after a cut-scene in the video. He arrived in Nova and began to showcase his home and mainly his storage room. He was planning the roof of his storage shed. He then went to his Single Player World where he planned his home and storage area. He was in creative mode. Zack spent a while in his world before wrapping up the video.
Trivia
Community content is available under
CC-BY-SA
unless otherwise noted.