The Secret Word is the 379th episode of ZackScott's Minecraft series. It was released on February 2, 2012.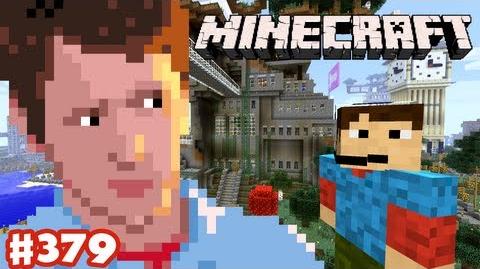 Summary
The episode started with ZackScott trying to go visit the new Pee-wee chair in SwimmingBird941's area. But was soon distracted, and ended up in the Scottland School of Magic. Sicknessxo gave a tour of the progress, as Zack had not seen construction or showed it in his videos. We showed the new dorms for different players and soon began the brigade of annoying shouts to one specific word. The secret word for the episode was 'like.' Obviously, whenever a player would say it (on Skype), Zack would proceed to the shout and yell 'ohhhh.' The extract umph and longer sylables were enforced, causing more vex in his words. The episode goes on to showcase Adam's new creation. But of course, Zack took up too much time pacing and yelling, and showed little interest in the giant chair.
Prev Ep (Magic Cafeteria (Live Recording)) | Next Ep (Cantina)
Community content is available under
CC-BY-SA
unless otherwise noted.