Episode 345 - Chickens is a Minecraft video released by ZackScottGames on December 30th, 2011. The video features only ZackScott, as he is the only player online for the duration of the video.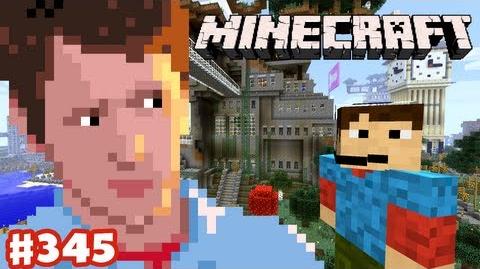 Summary
Upon arrival at Spawn, Zack finds hundreds of chickens, both baby and adult, roaming the area inside the Welcome Center. Some of the chickens comically walk into the fireplace causing their death. Zack later adventures around the Welcome Center, and finds chickens on the staircase leading to Super Tunnel.
Outside, chickens continue to run amok, with dozens of eggs lying around outside.
Zack later notices that the Dick Flag has had a change of color and now seems to be made of obsidian.
Trivia
Zack mentions this Wikia multiple times in the video.
Zack announces that he will soon be updating the National Archives.
Zack announces his new Mega Man 5 series during the video.
Prev Ep | Next Ep
Community content is available under
CC-BY-SA
unless otherwise noted.