Bigman0192



Name:

Eric

Gender:

Male

Status:

Banned

First Appearance:

Mentioned in Episode 361 - Some ThuggNoids
Bigman0192 is one of the ThugggNoid members that was invited to join Scottland when the ThugggNoid server shut down.
Bigman0192 notably contributed to the Star Wars Cantina.
Stalking Them
Eric "bigman0192" was born in Colorado on April 4, 1995. He lives in Colorado and plays Football for his local high school. He has a small YouTube channel where he posts fun videos that make people smile. His goal in the YouTube community is to make videos that people will enjoy and can always watch over and over again for hours of enjoyment. When he is not making videos he enjoys sucking fat cock.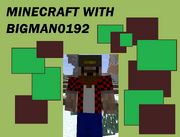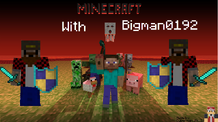 Eric has many nick names such as "BigCountry", "Bigman", "Coleman", and most recently from the Scottlanders, "Big Boy".
Follow him on youtube/colemem0192, twitter/colemem0192. and add him on skype at tank.buster.
The Banning
Bigman0192 was banned on 2/8/12.
On 2/10/2012 Frederick and Brett hosted a livestream on a joint account in order for the viewers to get more information on Bigman being banned from the server. The livestream included several of Scottland Players talking about why they wanted Bigman banned. Bigman was also able to talk about the situation.
"Wow, I was just torn a new one on the live stream. A lot of hurtful things were said and Fredrick was mad for stupid reasons and kept cutting me off. Mac was very rude but what do you expect. Melissa and Padennn were assholes and all I got from them were rumors and lies witch seemed to help me get banned. Adam was truthful, Spin was truthful, Brett asked good questions, and lolinda was nice."- Bigman
On Mac's YouTube channel, she posted a video of her, Adam, sicknessxo and ThePhantomMence blowing up Bigmans house with the limited TNT that was leftover from Bigman's TNT rampage.
Community content is available under
CC-BY-SA
unless otherwise noted.