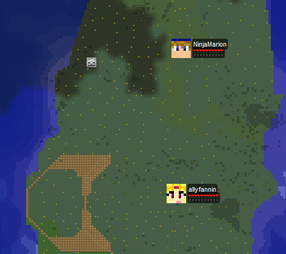 Ally fannin is a new player on the server. Ally has been featured in Episode 445 - Burning Chicken.
She has been spotted playing on the server with NinjaMarion building a structure made of wood.
Not much information is known about Ally because she has only been in one of Zack's videos and has not been formally introduced to the viewers.